About
押川 剛 Takeshi Oshikawa
1968年福岡県北九州市生まれ。
専修大学中退。
精神疾患や精神疾患が疑われる患者さんの危機的状況時に、
「説得」という手段を用いて危機介入を行い、
適切な医療機関や施設につなげる日本の第一人者。
専門家たちからは、「メンタルヘルス界の鬼才!」「コントラバーシャルな男!」と呼ばれるが、
俺の目指すゴールは「俺の存在が必要なくなること!」。
ジャーナリスト、ノンフィクション作家として執筆、漫画の原作も手掛ける。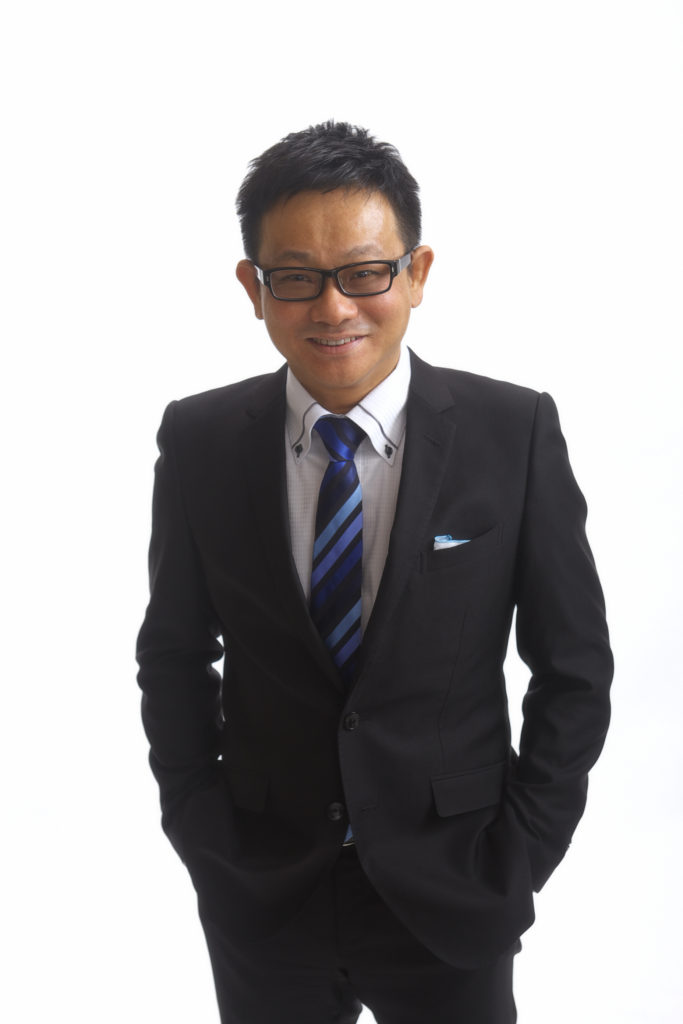 About Takeshi Oshikawa
Takeshi Oshikawa (born in Kitakyushu-shi Fukuoka prefecture in Japan, 1968) is a Japanese leading professional persuader, who intervene in dysfunctional families. He is a private citizen and his work is to transfer mentally ill individuals to appropriate medical institutions by clients' request, it is so-called 'mentally ill individuals transferring services'. People call him a 'professional persuader' because he directly talks into seriously mentally ill individuals (usually client's children or siblings) who have anosognosia, meaning that they have no awareness of their own illness or need to take medication because of their brain disorder, and are possibly in the state of a danger to self or others. Oshikawa persuades and directs them to appropriate medical institutions or social services based on their approval. There is no forcible restraint which usually occurs in other private companies that conduct mentally ill individuals transferring services. The greatest characteristic of Oshikawa is that he can communicate with seriously mentally ill individuals face to face, and make them understand the need of medical care. That makes him the one & only professional persuader in Japan.
This means that 'mentally ill individuals transferring service' equals 'crisis intervention': responding to crises associated with mentally ill individuals and their family members who are in a critical situation. There are no professionals specializing in crisis intervention in the field of mental health in Japan, therefore there are no practical know-how at all. On the other hand, Oshikawa has acquired all his proprietary know-how by self-education based on his original experiences. He has persuaded and lead more than 1,000 mentally ill individuals to appropriate medical care, which definitely makes Oshikawa the one & only existence.
However, Oshikawa has kept persisting that "The day, I am no longer necessary, must come and that is my goal!", which means his work is supposed to be covered with public services because it is a legal requirement for a public healthcare center to transfer mentally individuals who have anosognosia to appropriate medical care as provided by Act on Mental Health and Welfare for the Mentally Disabled in Japan. Although, it is in a dysfunctional setting in practice.
As public transferring service is not functioning at all, there are many seriously mentally ill individuals who have no access to appropriate medical care all over Japan. The medical condition gets worse with time, and it eventually makes whole family dysfunctional. It turns out that the number of murders or violent incidents between family members, such as parents kill mentally ill children and vice versa, is increasing and it is recognized as social problem.
'Hikikomori' is also one of Japan's most serious social problems. Hikikomori has withdrawn from society and live in their rooms for a long period of time, sometimes decades, so they are getting older. As they get older, concern of hikikomori becomes bigger and bigger. In Japan, it has long been thought that "It is important to respect hikikomori's intention, meaning that if they wish to withdraw from the society and stay in their rooms, we should leave them alone and not intervene forcibly." In a result of leaving 'hikikomori' for decades, some psychiatrists point out "There are quite a few hikikomori who seem to have mental illness". Even the government of Japan do not have accurate data.
Oshikawa has cut to the heart of these problems in the field of mental health in Japan through his work of 'mental illness individuals transferring services'. Oshikawa's work has been featured in all sorts of media in Japan; newspaper, TV, radio, magazine, internet etc., and his work is also closely watched by foreign media: Channel News Asia in Singapore, Chosun Ilbo in Korea, etc.. Japanese mental health professionals call him "Unusual ability in the field of mental health in Japan", "A controversial man". Nowadays, he is not only a sought-after speaker in the field of mental health, but he also conducts many lectures to groups in legal community, healthcare center and law enforcement organization.
Not only is Oshikawa a professional persuader, he has a variety of faces; a journalist, non-fiction writer and the original writer of comics.
Oshikawa has authored 7 books (all in Japanese) including recent publication: "Parents who pray their children's death(子供の死を祈る親たち (新潮文庫))" (March 2017), "

Parents who supplicate 'Please kill my children(「子供を殺してください」という親たち (新潮文庫))" (July 2015, now in its 11th printing). In these books, Oshikawa approaches the dark side of 'Hikikomori' and gives strong warning against mental health situation in Japan that will be in imminent danger near future.
His book of "Parents who supplicate 'Please kill my children'" has been made into comics and appear serially in ShinchoSha's monthly comic magazine, COMIC@BUNCH.
Photo at scene of Oshikawa's persuasion 1: Case of a woman in her 50's with schizophrenia
Her family took her to a psychiatric hospital once since she had delusions and she has been diagnosed with schizophrenia and hospitalized. However, she escaped from a hospital without doctor's permission some time later and returned to her home because she had no awareness of her mental illness and need to take medication at all. After she returned, she stopped to take medication and became extremely emotionally disturbed: behaving violently to her family, had a tendency to wander around and kept telling to her husband "I kill you and after that, I kill myself". Her family tried everything they could to have her receive psychiatric care, but nothing worked out, and finally, they came to Oshikawa for help at the end of their tether, and Oshikawa successfully persuaded and referred her to appropriate psychiatric and medical care.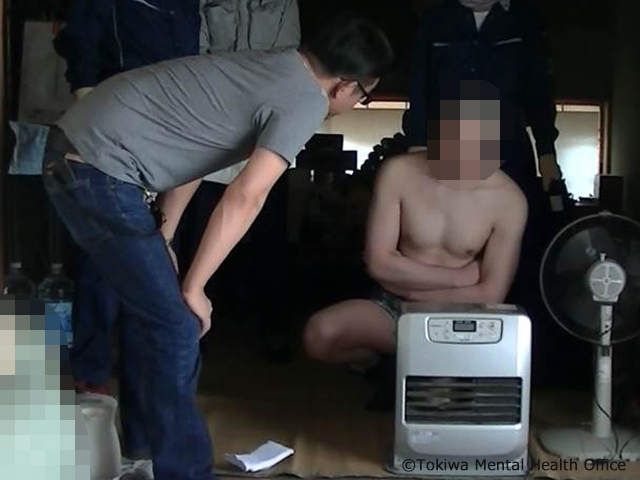 Photo at scene of Oshikawa's persuasion 2: Case of a man in his 40's. He has been diagnosed with bipolar disorder after hospitalization at a psychiatric hospital by Oshikawa's successful persuasion.
He had withdrawn from society and retreated at home for 20 years. During all that time, he had never gone outside the house and mostly stayed naked in the house even in winter. He had been in absolute control of his parents by violence, treated them like his slaves and occupied the whole house. His parents had been forcibly to take care of him during all that time of 20 years.